These four entries each won first place at their respective events.
CYBUGS! is a little arcade game made for Create Jam (Fall 2017).
You control a spaceship whose engines have malfunctioned.
Luckily you have two big guns. With the power of shooting and physics you can control your ship, and turn enemies into explosions… Lots of explosions!
This game was made in 48 hours for Create Jam at AAU, Aalborg, Denmark. Growing Island is a brawler that pitches two players against each other using the environment as their only weapon.
Two angry pirates are trapped on a mysterious island which grows. They are not happy about it and start throwing chunks of the island at each other. To win the game a player must hit the other player or make them fall in the water. The theme was "Growth". The game implements the theme via its environment – an island that slowly grows. The island is randomly generated and consists of square chunks which can all be picked up and thrown by the players.
This mechanic creates some interesting gameplay dynamics as picking up a chunk creates a hole in which players can fall. When a chunk hits the ground a hole is also created at the point of impact.
Lastly, players can also throw chunks at other incoming chunks as a means of protecting themselves. The mechanics might be very simple, but they are pretty versatile.
The three friends Satan, Unicorn and Hero all want to go to heaven.
But! They need the approval from His Holiness, and in order to get it, they must BUMP the FIST of the almighty.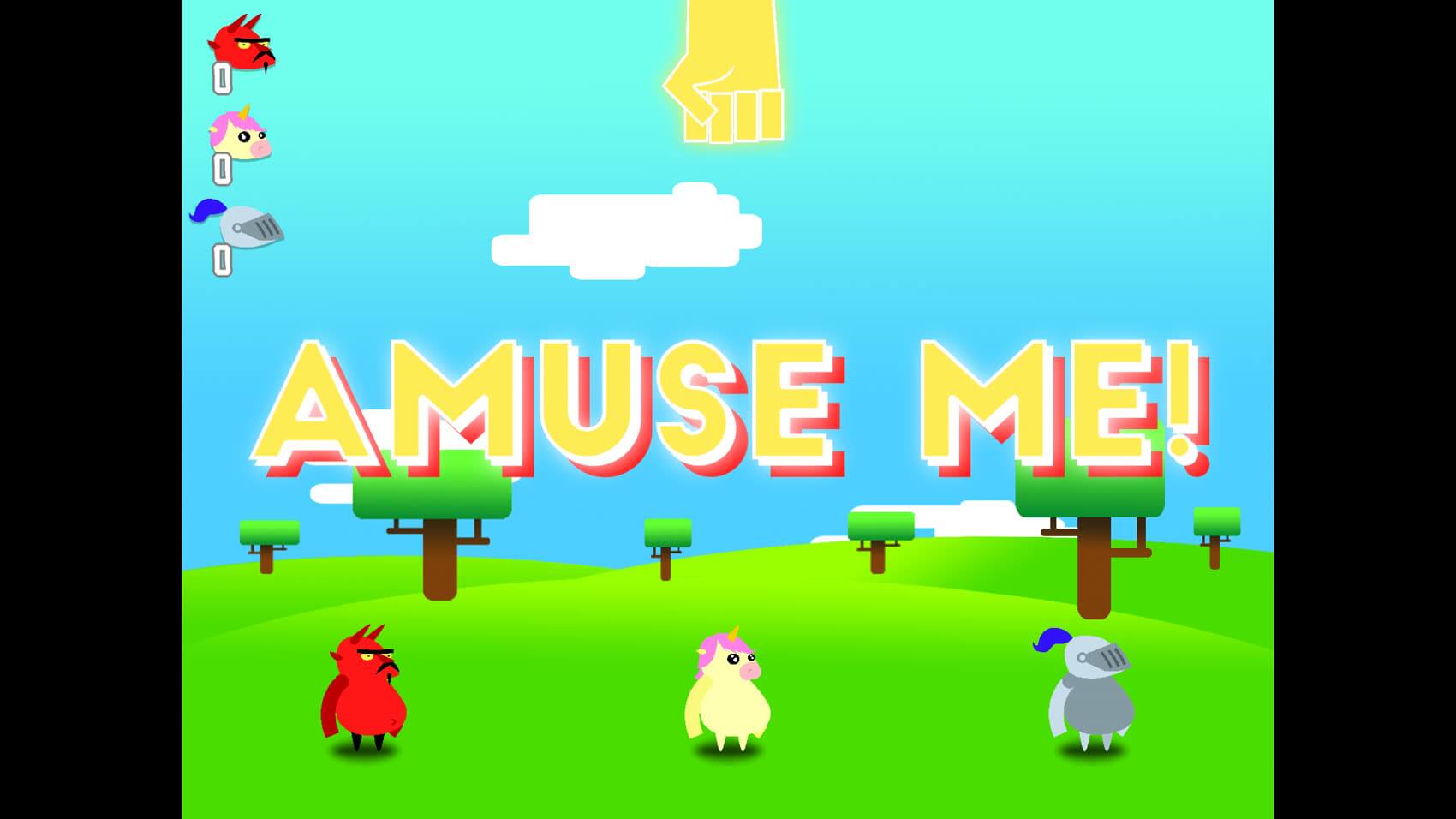 A small arcade game made for the Create Jam game jam fall 2015 . God and satan are fighting to control the world. Disaster is imminent. It's a simple 2 player competitive game made in 48 hours. The theme was "Team combat disaster"